Building A - The Red Pavilion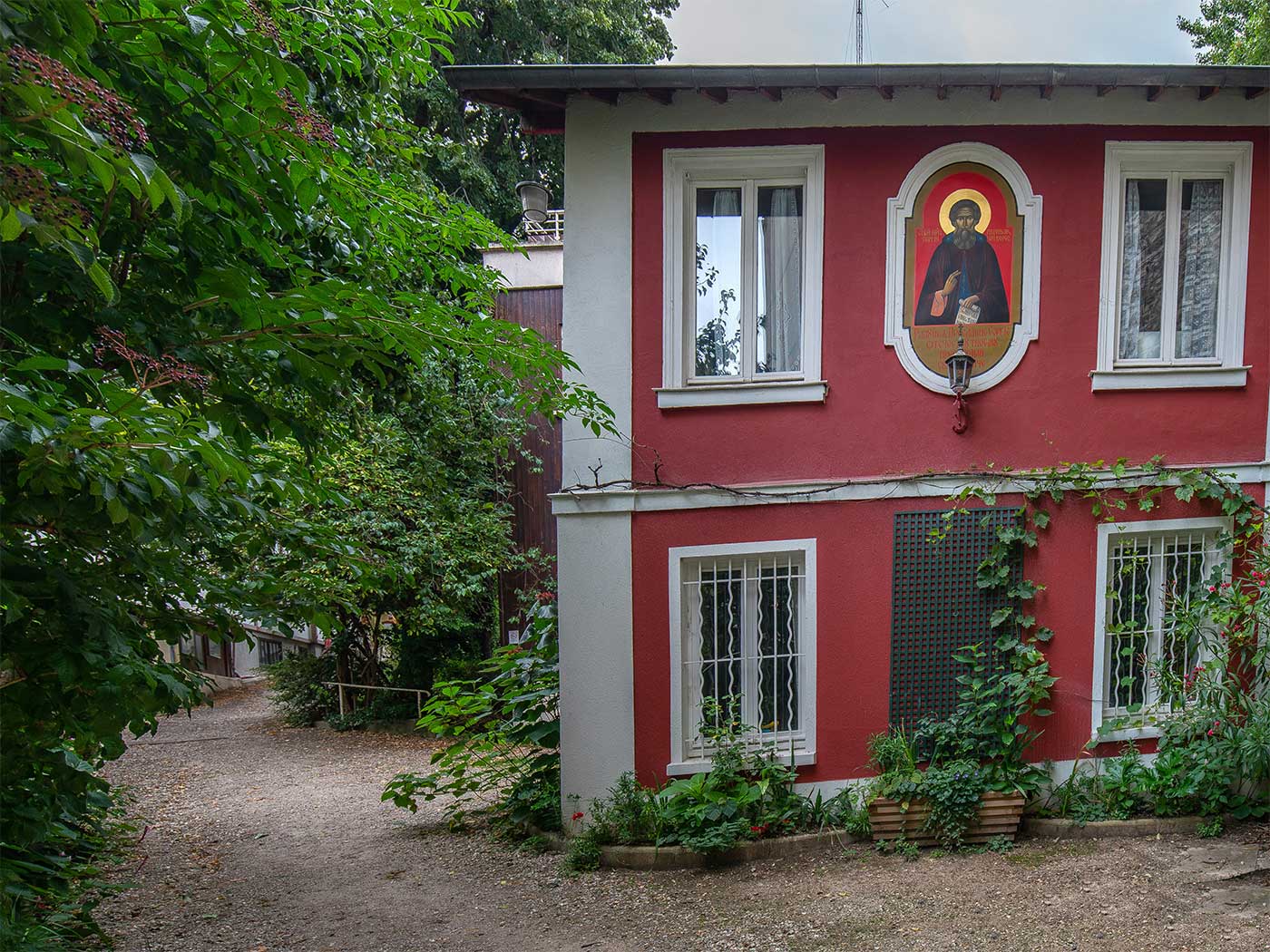 This small pavilion marks the entrance to the premises, with the icon of Saint-Sergius welcoming you. It has already been partly renovated. The facade was "purged of dangerous elements" and redone, all in red ocher, which met one of the requirements of the letter from the Paris City Hall of March 2019.
As the manholes on the wastewater network in front of the red cottage were blocked, it was necessary to intervene urgently in November 2021 to renovate the part of the wastewater network for rainwater between the red cottage and rue de Crimée. The network between the library and red cottage was also purged on this occasion and the pipes monitored by camera.
The technical studies and surveys carried out in 2015 showed the need to also reinforce the foundations of this building.

Work Completed
Interior refurbishment of the red pavilion
Purge and refurbishment of the red pavilion facade in 2018 and 2019
Refurbishment of the waste water network between the red pavilion and rue de Crimée in 2021
Access to wi-fi (via a terminal in the student housing) since the start of the 2021 school year
Party wall repair on rue Meynadier in 2018

Work to Be Done
Underpinning of the foundations of the red pavilion
Refurbishment of the waste water network (1st phase of the global hill project) between the red pavilion, the student housing and rue Meynadier
Refurbishment of the red pavilion roof
Installation of an automatic gate on rue de Crimée
Renovation of letterboxes on rue de Crimée