Listes des autres pages fondateurs
Мikhaïl Ossorguine senior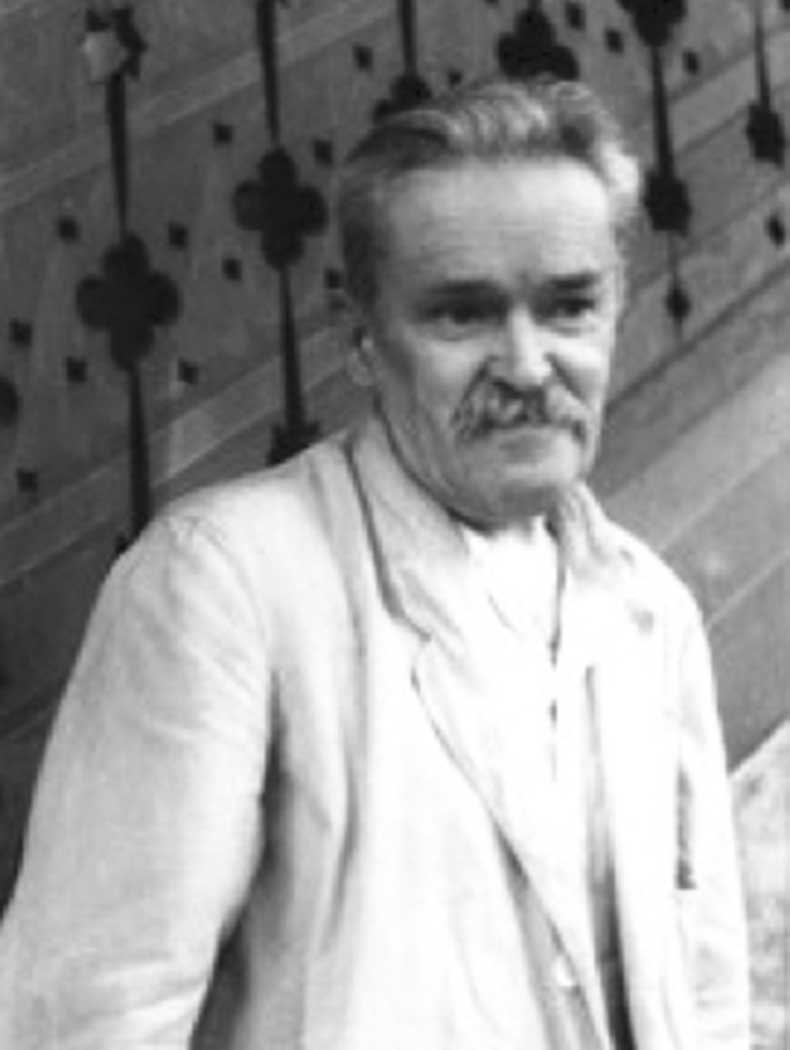 Мikhaïl M. Ossorguine "senior" was born in the village of Serguïevskoe, in the district of Kaluga (south-west of Moscow), on July 30, 1887. The eldest of a family of seven brothers and sisters, he is part of of a pious and musical family. The family sings the services in the village church. Chamber music evenings are organized with friends in the family home. Following the Bolshevik revolution, Мikhaïl M. Ossorguine, officer in the white army, had to leave his home country. In 1919, he found himself in Yalta, where he held the post of assistant to the district chief, as well as psalmist of the Church of St. Nicholas.
He emigrated by Constantinople (presently Istanbul) where his eldest son Mikhaïl (junior) was born, then settled in Germany in 1920. He officiated there as a psalmist and choirmaster in the Church of the Transfiguration in Baden-Baden and at the same time contributes to the reorganization of parish life of the Russian Church in Stuttgart. Arrived in France in January 1924, he settled in Clamart, near Paris.
He was immediately called upon by Metropolitan Euloge Guéorguièvski to find a place of worship intended to meet the influx of Russian emigrants to Paris. On Saint Sergius Day (July 18, 1924), Mikhaïl M. Ossorguine acquired on behalf of the Russian community the property and the German Lutheran temple put up for auction, located near the Buttes-Chaumont, rue de Crimée, in the 19th district of Paris. He took a decisive role in the foundation, on the hill, of the Parish of Saint-Serge de Radonège and of the Institute of Orthodox Theology. From 1924 to 1927 he participated, with the painter Dmitri Semionovich Stelletsky, in the design of the frescoes and the iconostasis of the Church of Saint Sergius.
Mikhaïl M. Ossorguine founded the parish choir (originally a mixed choir), then the male choir of students of the Institute of Theology, which he directed during weekly services according to monastic practice, with "two choirs", in collaboration with Metropolitan Benjamin Fedchenkov.
In addition to his activities as a psalmist and choir director, Mikhaïl M. Ossorguine taught liturgical sections at the Saint Sergius Institute from 1930 to 1945, a discipline for which he published a manual for the attention of his students which was a guide. much appreciated. He also teaches liturgical song there. During the 1930s he organized and supervised courses in Paris for future psalmists and choir directors of churches in the Russian diaspora.
Mikhail M. Ossorguine the Elder was called to God on October 29, 1950. He had hoped that the words of the second verse of Psalm 145 were engraved on the base of the cross of his tomb in the cemetery of Sainte Geneviève des Bois: " I will sing about my God as long as I am ", moving testimony of his conception of his life on earth!